our services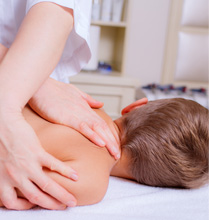 massage therapy
Highly personalized massage therapy that helps reduce stress, coax away aches and pains and restore balance.
read more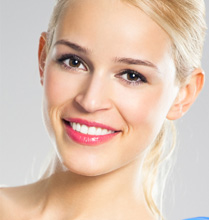 Skin care
Customized anti-aging, deep cleaning and acne treatments from our licensed estheticians.
read more
ON-SITE Massage
We bring qualified massage therapists right into your business or event. Exceptional professional chair or table massage at competitive rates.
read more
Training
SVMTG offers inservice and continuing education training for massage therapists, including a popular review course for the industry's licensing exam - the MBLEx.
read more
We pride ourselves on our ability to help amateur and professional athletes recover and relax. We also offer pre- and post-event massage to keep you at your best.
book online
our prices
MASSAGE

90

Swedish massage 60mins / $90
Sports massage 60mins / $90
Couple's massage 60mins / $160
Pre-natal massage 60mins / $100
Deep tissue
60mins / $100
Warm stone
60mins / $100
Trigger point
60mins / $100
Add $40 for 90 min sessions
Aromatherapy and foot scrubs also available on request.

book online

SKINCARE

110

Deep-cleansing facial / $110
Anti-aging facial / $110
Acne facial / $125
Back acne treatment / $135
Men's facial / $110

book online

ONSITE

80

Employee wellness programs
Health & wellness fairs
Conventions & trade shows
Private parties
Fund-raising events

more info
Service Policies
We accept cash, debit, VISA, American Express, Mastercard and ApplePay. If you come to our offices with an offer, you can book online at the regular price and we'll adjust the pricing when you arrive for your services. Couples massages can only be booked by calling our massage center.
General Info

Massage therapy sessions are typically 60 minutes and longer sessions (90/120) are also available. Skin care session times vary. Your session time includes a short assessment of your needs, as well as an evaluation after your massage. The first time you come to our offices, you will fill out some forms that help us understand you more. Plan to arrive at least 15 minutes before your scheduled time to allow for this. After your first visit, arrival 10 minutes ahead of time is OK.

learn more

Cancellations

If you'd like to cancel an appointment, you must contact our offices at (408) 260-2256 or cancel online within 24 hours of your appointment. If you fail to cancel within 24 hours of your appointment, a same-day cancellation fee of up to 100% of the scheduled service price will be automatically charged to your account. If you fail to cancel your appointment and don't show up at all, you will be charged full price for scheduled service.

Promotions

From time to time we run offers and promotions. These offers can never be combined with other offers. Loyalty cards can be redeemed at any time and have a value of $40 off the REGULAR price of any service. Groupons, Yelp, and Amazon Local offers are only good for first-time customers, unless otherwise stated. We accept SPAFINDER cards and offer a discount to AAA members, seniors and students, too! Our pricing is competitive and is subject to change without notice.

Pricing and services
We take your health and wellness seriously. We're also very conscious of taking care of our environment and serving up the highest quality, locally-sourced products. We use and sell essential oils, therapeutic blends, massage oils, lotions, facial and aromatherapy products from Elizabeth Van Buren, Face Reality, Tuel and Biofreeze.
call or visit to order